Making a visit to Little Venice, London? Here's my personalized guide for a visit to London's infamous Italian gem.
This post may contain affiliate links. Check out my Disclosure & Privacy Policy for more information.
One thing you'll quickly find to be true in London is the delirious amount of hidden gems. From secret cafes to painted street corners and tucked alleyways — the cities, always got a secret to hide.
And what if I told you, if you walk just up the Thames, you'd find a hidden canal. But not just any canal. One that makes you feel like you've been transported off the streets of London and floated into a walk along an Italian riviera. Welcome to Little Venice.
---
Little Venice: A Quick History
So how did this Italian stallion find its way to the center of London? Glad you asked. Nestled amongst Paddington and Maida Vale stands the spattered neighborhood of Little Venice.
Apparently, the name came out of a humorous remark by renowned poet Robert Browning for its likeness to the Italian city; and the rest is history.
In the 1810's it housed the Padding Broadwater pool met with a small willow island that stands present day. As time went on, the area was rebirted into to the picturesque pocket of London we see today.
From a bird's eye view, the area looks a bit triangular, spanning from the Paddington Arm to the west of Regent's Park and tipping off at Paddington Basin. But between the lazy pleasure boats, glistening waterside, and Italian reminiscences you'll always know when you've reached Little Venice, and of course, it's worth the visit.
---
Little Venice…for the Romantics?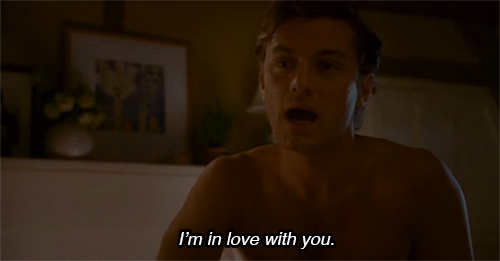 Coined one of the most romantic places in London Little Venice is arguably one of the most date-worthy spots in the city. Surrounded by picturesque views, scenic rivers, and Italian charm it'd be hard not to catch a feel or two here. So, if you've stumbled on this post for some date night ideas, you're in the right place.
---
How to Get to Little Venice, London
You'll be pleased to know Little Venice is quite centrally located and easily reached by tube. If you take the Bakerloo line, Warwick Avenue or Edgeware Road Station will leave you less than 8 minutes from the area. Similarly, the Circle and District or Hammersmith Line will drop you nicely off at Maida Vale Tube Station (around 11 minutes).
Like any London escapade I always rely on Citymapper to get me to and fro — you can download here
Map of Little Venice, London
---
Things to do in Little Venice, London
Of course, you'll probably want to do more than gawk at the canals all day (unless that's your thing) so here's some things to do in Little Venice.
---
Take a Lazy Boat Ride
Of course, a lazy boat ride is a staple to any Little Venice experience. Passing through Little Venice and Camden Town let a 20th-century fleet take you forward-facing along the canal, passing through the Maida Hill Tunnel and Regents Park.
Altogether it's a 45-minute one-way trip and the perfect afternoon antidote to the city bustle. You can book your tickets here.
---
Catch a Show at Puppet Theatre Barge
To take in the quirkier side of Little Venice, peep a show at the ever-charming Puppet Theater Barge. Leaving the real world for a spell you can step into one of London's most famous Puppet studios — on water!
The marionette theater showcases everything from Aesop's Fables to Shakesphere classics. So, leave your age gap at the door and embrace your inner child. You can find tickets here.
---
Go to a Comedy Night at Canal Cafe Theatre
Comedy, cocktails, and cabaret. Need I say more? Dropped in the heart of Little Venice the Canal Cafe Theatre has been providing comedic relief to Londoners since the '70s. Perched over Bridge House Pub you can start your night with dinner and drinks and end with a dash of comedy and cabaret.
---
Watch the Canalway Cavalcade Festival
One of London's biggest water festivals the Canalway Cavalcade only happens once a year — but it's worth the wait. Celebrating the London waterside the Thames becomes full of colorful boats and loads of independent shops to snoop.
So, if you ever happen to be in Little Venice in May, be sure to add to your bucket list — oh, and it's free!
---
Stroll Along Rembrandt Gardens
Overlooking scenic Regent's Canal Rembrandt Gardens is the perfect London picnic spot.
An ode to the city of Amsterdam, you can stroll along the Dutch tulips, vibrant flower beds, and lush shrubs, moseying around the gardens and making a pretty check off your Little Venice itinerary.
---
Browse the Independent Shops
There's a lot of charm to be found in London's little shops, but especially so in Little Venice. Bypass rushed exchanges of a fiver for a slow pace pursue through Little Venice's boutique gems at…
Clifton Nurseries for unique garden finds |5A Clifton Villas, Little Venice, London W9 2PH
Absolute Flowers for pretty bouquets | 363 Portobello Rd, London W10 5RS
The Winery for red wine to die for| 4 Clifton Rd, Little Venice, London W9 1SS
---
Have a Pint at the Bridge House
If you don't catch Bridge House in time for a show — there's always a pint.
Have a sip in one of Maida Vale's most cozied pubs, and a lovely smack of British hospitality. It's intimate vibe and quirky charm will most certainly leave you in need of a drink or two.
---
Have a Bite (Foodie Recommendations)
If your stomach moves ya settle down for a bite in one of Little Venice's many cherished eateries. I'll let you do the choosing.
Raoul's Café for brunch| 13 Clifton Rd, Little Venice, London W9 1SZ
Waterside Café for romantic canal dinners |Warwick Cres, Little Venice, London W2 6NE
Café La Ville for Italian and Meditteranean with a riverside view |453 Edgware Rd, Little Venice, London W2 1TH
The Elgin for dinner and decor | 255 Elgin Ave, Maida Vale, London W9 1NJ
The Warrington Hotel for drinks, a and Paddington movie location | 93 Warrington Cres, Little Venice, London W9 1EH
Baker and Spice for bespoke baked goods | 20 Clifton Rd, Little Venice, London W9 1SU
The Quince Tree Café at Clifton Nurseries for afternoon tea | 5A Clifton Villas, Little Venice, London W9 2PH
---
Go on then…have a Canal Walk
Of course, if you're only in the area for a spell, a short stroll along the canal is all you need to get your Italian fix. Start at the pool of Little Venice, walk straight along under Warwick Avenue Bridge, and end in busy Camden — snapping some lovely photos along the way of course.
---
Final Thoughts on Little Venice, London
Little did I know that my short visit to London's Italian gem would leave me with such a to-do list!
It's hard to believe this impossibly pretty place is only a stone's throw away from the London hustle. But here we are, calling it a day to one of the most charming pockets of London I've yet to find. Little Venice, London, you were just what I needed. Arrivederci!
If you liked this post, be sure to check out my favorite hidden gems in London and a charming walk in Covent Garden!
---